From PRWeb:
Joie de Vivre Hospitality Founder and Executive Chairman Chip Conley has teamed up with The Shift Network, an online education company, to launch the groundbreaking Enlightened Business Summit. This free online event, to be held October 25-29, brings together top CEOs, bestselling authors, business change leaders and conscious entrepreneurs to show how business can fuse enlightened values with increased profits. Business leaders will learn how to create successful companies with great cultures that generate passion, purpose and profits. Participants can register at http://enlightenedbusinesssummit.com/.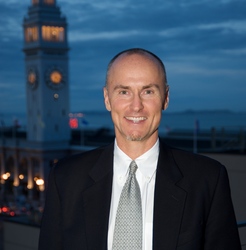 Conley, who will emcee the five-day telesummit, is author of PEAK: How Great Companies Get Their Mojo from Maslow as well as founder of Joie de Vivre, the second largest independent hotel company in the country. He was one of only two business leaders invited to speak at TED this year, where he proposed that organizations re-examine the metrics they're using to measure success. Spurred by his belief that companies need to adopt a new paradigm of business leadership, he worked with Stephen Dinan, CEO of The Shift Network, to bring together 40 leaders, CEOs, authors, visionaries, and provocateurs he most admires and who are on the cutting-edge of business thinking.
Headline speakers include Zappos CEO Tony Hsieh, author of the #1 New York Times bestselling book Delivering Happiness, as well as other New York Times bestselling authors such as Tim Ferriss (The 4-Hour Work Week) and Stephen M. Covey. The Summit roster also includes notable CEOs such as John Mackey of Whole Foods, George Zimmer of The Men's Wearhouse and Casey Sheahan from Patagonia as well as Kleiner Perkins partner Randy Komisar and the creator of Google's School of Personal Growth, Monika Broecker. The unique summit will give live, direct access to speakers for free, with most leaders offering 30 minutes of their most important insights in a manner akin to the TED conference.
"In an age of cynicism about capitalism, this Summit will be a powerful antidote," Conley says. "Anyone who's involved with business will benefit from our extraordinary line-up of speakers who are creating businesses that truly serve people, planet, and profits. Each speaker will share their specific strategies so that tens of thousands of business professionals can harness their insights and create their own revolution in how business is done."
Conference topics include enlightened leadership, conscious capitalism and conscious entrepreneurship, triple bottom line values, socially conscious business, workplace psychology, creating self-actualizing customer experiences, and transitioning to a green economy. The Summit is also the first large business telesummit to take place on MaestroConference, a new teleseminar technology that allows greater participant interactivity, such as the creation of networking and discussion groups. Participants will have the opportunity to ask questions during the calls, and the technology also allows for conversations among the thousands of participants during many of the sessions.
Dinan, CEO of The Shift Network said, "There is no more pressing need in our world today than creating enlightened businesses that serve the greater good of employees, shareholders, customers, and the larger world equally well. We're delighted to offer the best-in-class thinking about how to accelerate this shift to truly conscious capitalism."
The more than 20 Summit co-sponsors include Joie de Vivre Hospitality, Social Venture Network, Conscious Capitalism Institute, and LOHAS Forum. To register for this free event and for more details, visit: http://www.enlightenedbusinesssummit.com
About Joie de Vivre Hospitality
San Francisco-based Joie de Vivre Hospitality (http://www.jdvhotels.com) manages a portfolio of creative lifestyle businesses, including hotels, restaurants and spas. Founded in 1987 by entrepreneur Chip Conley, Joie de Vivre is recognized for creating some of the most innovative hospitality services and products and designing one-of-a-kind properties. It is the second largest independent boutique hotel company in the country and California's largest boutique hotel collection. With more than 30 properties in the state, Joie de Vivre offers a wide range of unique urban, suburban, and waterfront boutique hotels that cater to leisure and business travelers in all market segments. Joie de Vivre hotels are located in San Francisco, Silicon Valley, Marin County, San Francisco East Bay, Carmel Valley, Big Sur, Sonoma County, Santa Cruz, Sacramento, Los Angeles, Huntington Beach, Laguna Beach and Venice Beach.
About The Shift Network, Inc.
Founded in February 2010, The Shift Network has attracted more than 100,000 participants to its virtual educational events. It aims to empower a global movement of people who are creating an evolutionary shift of consciousness that in turn leads to a more enlightened society, one built on principles of sustainability, peace, health, and prosperity. Its September event, PeaceWeek, was the largest virtual peace summit ever created. For more information, see http://www.theshiftnetwork.com