By Susan Payne
If creating memorable travel experiences is on your bucket list for 2023, One California Day, a sustainably minded experiential travel company based in Los Angeles, should be your first destination.
Boasting a handful of curated surprise day-trip itineraries to California's most alluring and lesser known destinations, founder Trina Hendry created One California Day as a road trip reimagined.
One California Day is as easy as choosing a themed trip, receiving an itinerary through the mail or digital download and then heading out on your adventure.
"People are looking for reasons to get out of the house and these curated one-day trips make it so easy to do just that," Hendry said. "Planning a trip, even a day outing, takes personal time and research, which is something we are all running short on these days. At One California Day, we've done the legwork, handpicked and vetted each location, and crafted self-guided itineraries that lead you to many of California's best destinations, one surprise stop at a time.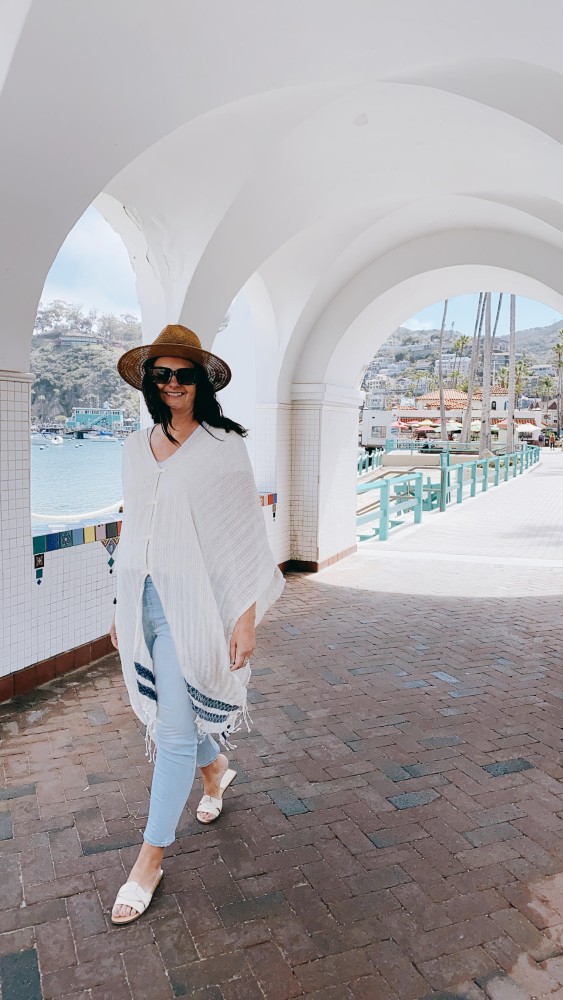 Working with travel influencers and by the grace of her own travel experiences, Hendry releases a series of trip highlights and destinations on her website but doesn't reveal the individual stops until you have purchased the mailed packet ($75) or downloadable PDF ($55).
Trips departing from Los Angeles explore the most stunning themed destinations. They include:
Joshua Tree Area: Desert Oddities and Curiosities — a 10-hour excursion to unexpected places in the most unforgiving environment, the desert.
Ojai: A Taste of California Sun — an eight-hour day to the southern edge of a national forest, showcasing culinary delights native to California.
Santa Barbara: Hot Springs, History & Healing — hiking to hot springs and cultural, culinary and mindful experiences in a 10- hour day.
Santa Ynez Valley: "S" is For Sideways — the beauty and serenity of the region made famous in the cult wine movie, Sideways, in a 10-hour day.
Santa Ynez Valley: A Day in the "Old West" — a glimpse into the past exploring native art in a 10-hour day.
Carlsbad/Encinitas: Sushi, Self-Realization & Sunset Sips — historic beach towns known for fresh seafood, craft beer and wine, and stunning sunsets in a 10-hour day.
Malibu: Where the Sky is More Blue — a quick jaunt up and down the Pacific Coast Highway discovering iconic landmarks, local beaches and fresh catches.
In addition to surprise road trips, Hendry also provides trip planning services and ways to give back through her company's products.
To offset as many emissions as possible created by your automobile during these excursions, One California Day donates 1% of its annual revenue to 1% For the Planet, a certification given to businesses that meet high-bar commitment in donating 1% to environmental causes. Printable materials are also responsibly sourced. One-dollar donations are also available at checkout to plant trees in your name with One Tree Planted.
"Our mission is to showcase the splendor of California through well-crafted road trip itineraries that highlight unique attractions, support local businesses, encourage responsible and sustainable travel, and ultimately spread joy," Hendry said.
Digital gift cards are available for the One California Day surprise guides, and the itineraries make unique corporate gifts.
Each itinerary via mail comes with a series of four sealed envelopes that you open as you go to reveal the stops, which could include attractions, restaurants and other local activities; a keepsake; and a curated list of local hotels in the area of your choice. For those who don't like surprises, the downloadable PDF reveals the entire itinerary instantaneously. Additional costs associated with your trip, reservations and hotel accommodations are not included but can be arranged by One California Day's trip-planning service.
Trips from San Diego and San Francisco can also be purchased. For more information, visit www.onecaliforniaday.co/