I was at the Terrace, didn't feel a thing!
A magnitude-3.5 quake was reported at 12:03 a.m., triggering numerous calls to police and fire agencies in the Los Angeles area. The U.S. Geological Survey said more than 4,000 people checked in on its website to say they felt it. Dispatchers from police and fire agencies said they were inundated with calls and some burglar alarms were triggered.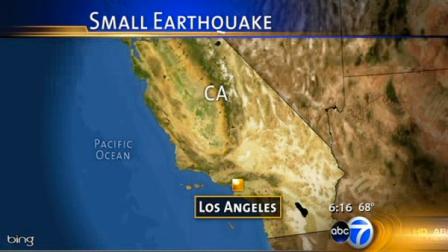 Then a magnitude-4.0 quake struck at 6:22 a.m. about six miles southeast of the Fresno County city of Huron, which is roughly 50 miles southwest of Fresno, the USGS reported. A magnitude-4.1 quake struck the same area a minute later.